DECEMBER
Wednesday, 12/7: Vision Screening
Friday, 12/9: EARLY OUT at 1:00 PM
Tuesday-Wednesday, 12/13 - 12/14:  Acadience Testing
Thursday, 12/15: 6th Grade Field Trip
Friday, 12/16: EARLY OUT at 1:00 PM
Wednesday, 12/21: EARLY OUT at 1:00 PM
December 22 - January 2: WINTER BREAK
---
Multiple positions available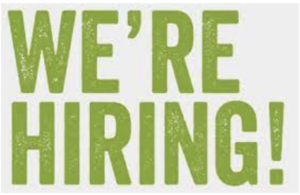 Hours vary between 17 and 25/week:
1.  Special Education assistants
2.  Classroom aides
Apply here:  https://www.applitrack.com/jordandistrict/onlineapp/JobPostings/view.asp?AppliTrackJobId=5230&FromAdmin=True
---
Congratulations to our
Riverton City Choice Award Winners!
On Tuesday, May 17th, two students and one teacher from Rosamond Elementary were honored at the Riverton City Council Meeting, and were presented with Excellence in Education Awards by Council member, Tish Buroker. Mrs. Jen Egan, one of our two amazing speech language pathologists received an award, as well as students Eloise Newton, 5th grade, and Toffer Chase, 3rd grade. We are so proud!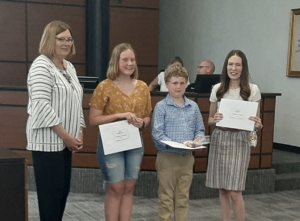 ---


We are ALWAYS hiring sweepers. Stop by the office and fill out an application!
Also hiring for other positions:
Go to:  www.workatjordan.org
Click on JOB OPPORTUNITIES - APPLY HERE
Educational Support APPLY HERE
Under Locations (Rosamond Elementary) - click to view current job openings.
Check boxes for Classroom Assistant, Instructional and/or Nutrition Assistant
√ position
Apply for Selected Position
After applying please email Principal Candie Checketts.
Riverton PD is hiring crossing guards. 
They specifically need guards for the east side of Riverton.  They have one permanent spot coming open at Riverton and are also hiring for subs.   No experience necessary.  Anyone interested can apply here: https://g.co/kgs/nXdxkG
   
---
Next School Community Council Meeting:
TBD
Click below to see the meeting agenda: